Continued Growth Sparks Internal Promotions
January 2020
We are pleased to announce the following internal promotions within our team:
Jeff Drover will assume the newly created role of Sales Manager.
Greg Bracken will assume the newly created role of Manager, Labour & Site Operations.
Micheal Wynter will assume the role of Exhibitor Services Supervisor.
These new roles support Stronco's ongoing growth strategy and commitment to strengthening our customer-centric philosophy and operational efficiencies.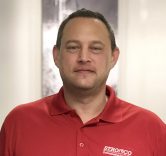 Peter Szechenyi Joins Stronco In The Role Of Exhibits Account Executive
August 2019
Stronco is excited to introduce Peter as the newest member of the Exhibit Sales Team. Peter has been immersed in the exhibits industry for 14 years and has extensive experience in sales, account management and project management. He has previously worked at J & J Display, Astound Group and most recently completed a contract at Kubik as a project manager for a product launch for a major electronic manufacturer.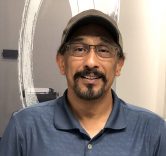 Stronco Adds A New Project Manager To The Team
August 2019
Stronco is thrilled to have Reyaz Rettan round out our dynamic team of project managers. As a seasoned industry professional with decades of operations experience Reyaz brings a wealth of knowledge to our team and our clients. His previous roles include Operations Supervisor at Freeman and more recently acting as an Independent Contractor managing projects involving exhibit, store front and mobile display installations.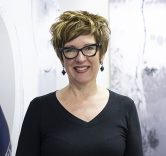 Industry Veteran Fills Newly Created Position Of Global Logistics & Customs Services Associate
July 2019
Anita Meyer has a solid background in the logistics field, including a variety of positions held during her 27-year tenure at Schenker of Canada. Her shipping and customs related experience spans trade shows in Canada, USA and Europe; sporting events such as the US Open, and Wimbledon and various events for Bobsleigh Canada; as well as specialized events such as the Olympics starting with Sydney 2000. In recent years she has acted as an import/export specialist handling the movement and clearance of fine art for Art Toronto, various travelling art shows, private collections and museums in both Canada and the USA.

Building The Next Generation Of Event Services
April 2019
Stronco is excited to announce the launch of SIP – Stronco Internship Program.
Through partnerships with various schools, colleges and shows, a number of initiatives are planned to be rolled out under the SIP banner over the next few years, including a SIP Certification program. The premise of SIP is to showcase different industry stakeholder perspectives and create opportunities and awareness of the industry amongst upcoming generations.
SIP will allow for students from a variety of disciplines to complete internships with a focus on various areas and perspectives of the industry. It is a multi-tiered opportunity for experiential learning. From connecting pre-event pieces to behind the scenes of a show floor, to providing experiences from both the contractor and show management perspectives, SIP is all about highlighting the many areas of opportunities that this industry has to offer.
" We are thrilled to introduce one of the most dynamic and energetic industries to the next generation entering the workforce", states Saira Beig, Stronco's General Manager/VP, Sales & Marketing. "We are an industry about introductions and connections — we connect industries, people, business, products and services. The root of our industry is about opening the door to possibilities. It just seemed so logical to package all that up and create a program to connect the next generation to the world of possibilities that exist for them in our industry."
Look for updates on upcoming SIP initiatives.
For more information email sip@stronco.com