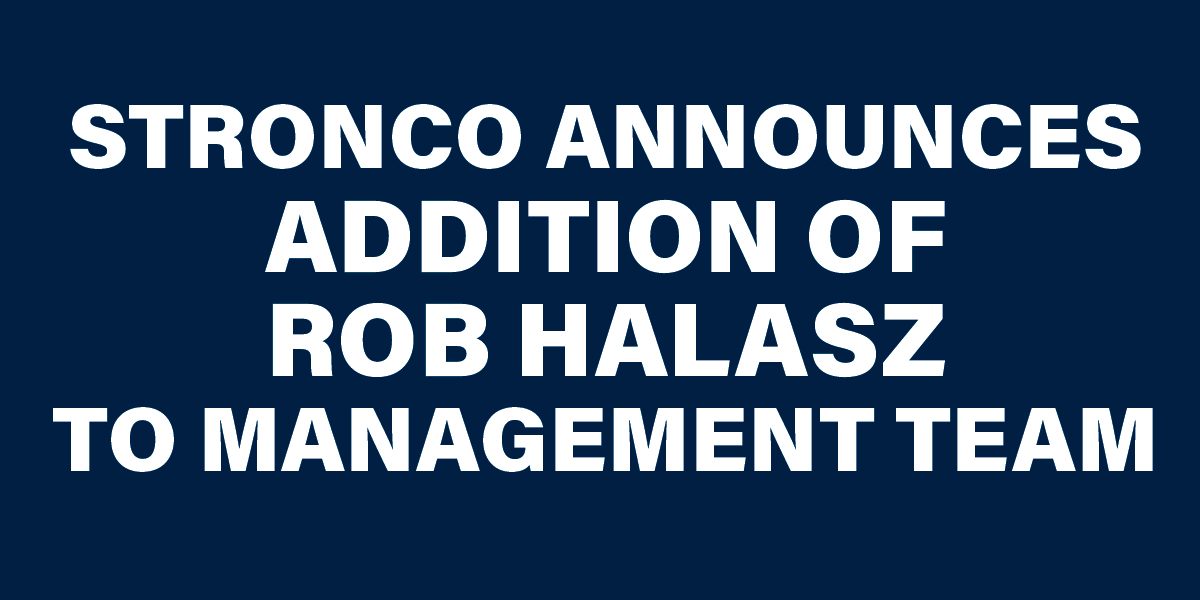 Stronco Announces Addition of Rob Halasz to Management Team
TORONTO – January 20, 2021 – We are pleased to announce Rob Halasz has joined Stronco in the role of Director of Business Development. Rob is a seasoned industry professional with a proven track record that spans many years and a resolute commitment to providing solutions that contribute to clients' success.
"We are thrilled to welcome Rob to our team. As dim as they may seem some days, the lights of recovery will shine on our industry in the days ahead. As we look to the future and await the reopening of our industry, we are determined to be ready and in the best position to support our clients post-pandemic. Adding an industry professional of Rob's calibre and experience complements the strengths of our team and enhances our ability to deliver to both our clients and the industry". – Saira Beig, Vice President/General Manager, Stronco.
"Stronco's core values of hard work, innovation and forward-thinking set a strong foundation from which to build the solutions that will contribute to the success of our clients in the future. I am humbled and excited to become a member of the Stronco family.  I look forward to the opportunities that the recovery of the industry will present to us. The pulse of the industry will beat again and I am looking forward to hitting the ground running with a team that has been preparing to implement innovative solutions to our clients in the post-pandemic landscape." – Rob Halasz, Director of Business Development, Stronco.
Rob can be reached at:
E: rob.h@stronco.com
C: 647-321-1100