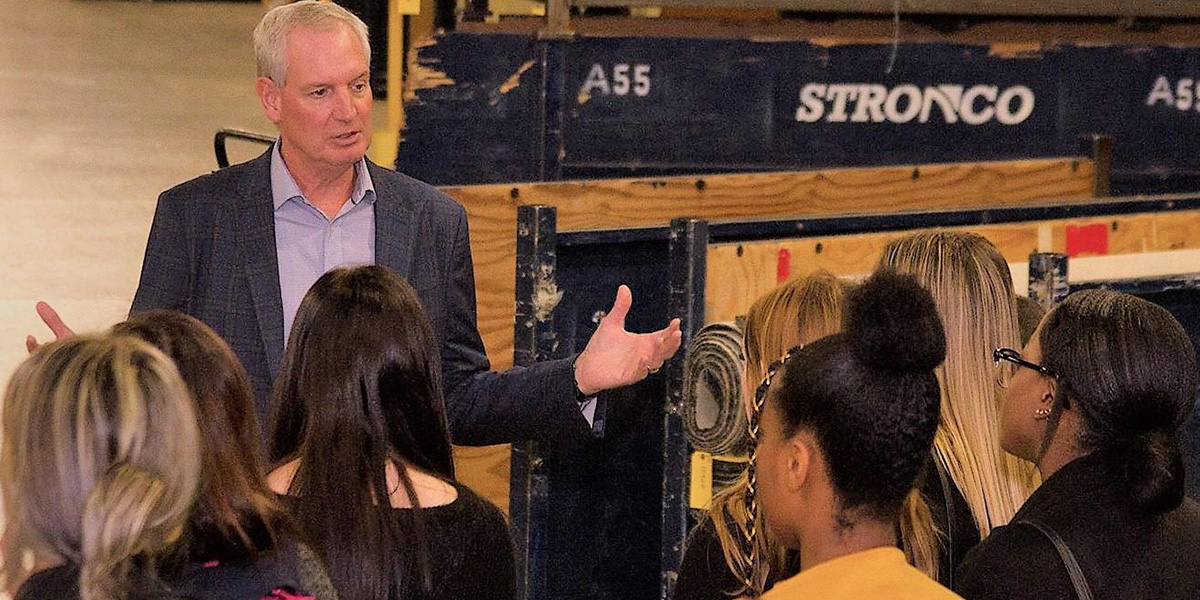 SIP: Building The Next Generation Of Event Services
Stronco is excited to announce the launch of SIP – Stronco Internship Program.
Through partnerships with various schools, colleges and shows, a number of initiatives are planned to be rolled out under the SIP banner over the next few years, including a SIP Certification program. The premise of SIP is to showcase different industry stakeholder perspectives and create opportunities and awareness of the industry amongst upcoming generations.
SIP will allow for students from a variety of disciplines to complete internships with a focus on various areas and perspectives of the industry. It is a multi-tiered opportunity for experiential learning. From connecting pre-event pieces to behind the scenes of a show floor, to providing experiences from both the contractor and show management perspectives, SIP is all about highlighting the many areas of opportunities that this industry has to offer.
" We are thrilled to introduce one of the most dynamic and energetic industries to the next generation entering the workforce", states Saira Beig, Stronco's General Manager/VP, Sales & Marketing. "We are an industry about introductions and connections — we connect industries, people, business, products and services. The root of our industry is about opening the door to possibilities. It just seemed so logical to package all that up and create a program to connect the next generation to the world of possibilities that exist for them in our industry."
Look for updates on upcoming SIP initiatives.
For more information email sip@stronco.com